User Performance Report
This article explains the User Performance report and how to get the most out of it.
Viewing the report
You can find the User Performance report in your account at Reports > User Performance.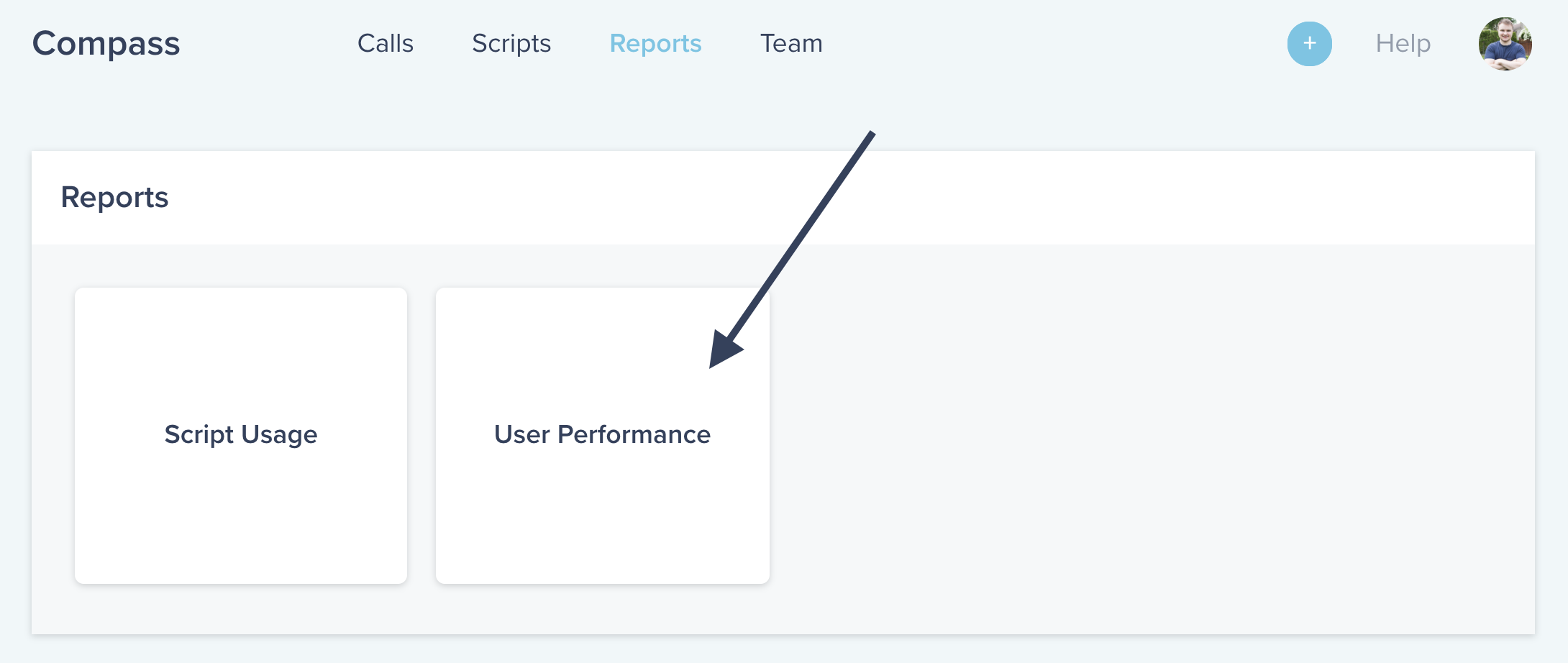 Once you've selected the User Performance report, you'll see the first part of the report, which includes details about how each user has performed while using the scripts.

The User Performance Report includes the following metrics:
User name: The first and last name of the user.
Total calls: The total number of completed calls by the user.
Win rate: The total number of won calls by the user. A won call is indicated by a call that ends on a script section that is marked as a win.
Average duration: The average duration in hours, minutes, and seconds of all completed calls by the user.

Filtering User Performance by Script
Selecting a row from the User Performance report allows you to drill down further and view details about the performance of each script by the selected user.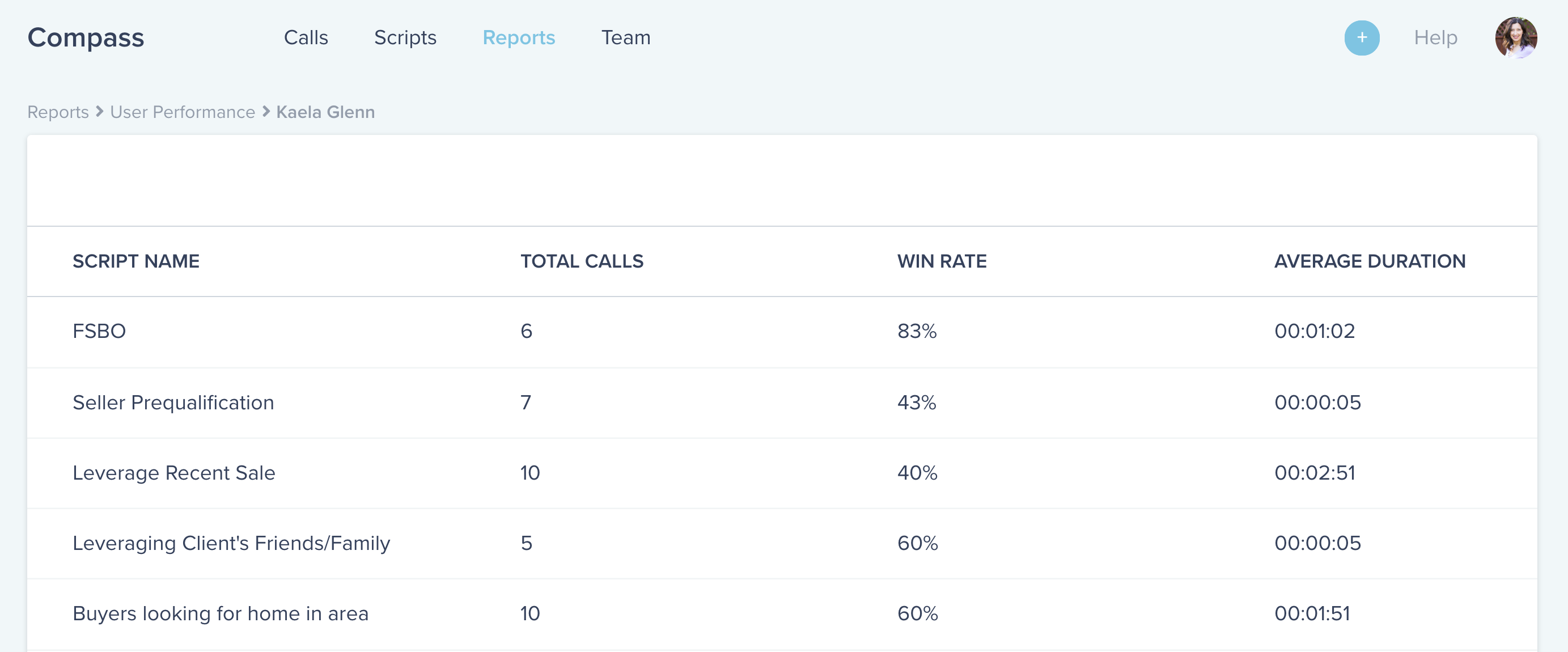 Note: Calls are marked as completed when a user selects the done button or the end call button. If you leave a call in another way, it will be incomplete. The User Performance Report only shows metrics from completed calls.