Removing a user from your account
This article explains the details on how to deactivate a user from your account and remove them from your subscription.
Note: Only admins can deactivate users.
To get started, head over to the Team page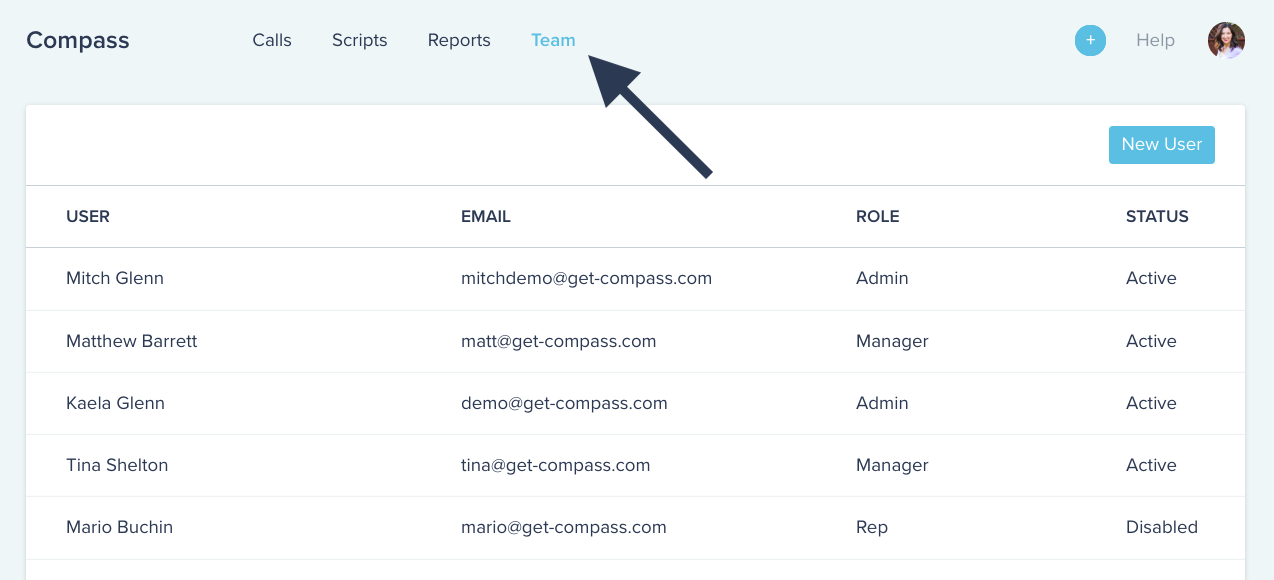 This page lists all users (active and inactive) in your account. To deactivate a user, first select the individual user from the list.
After you've selected the user you wish to deactivate, then uncheck the checkbox labelled Enabled as seen below.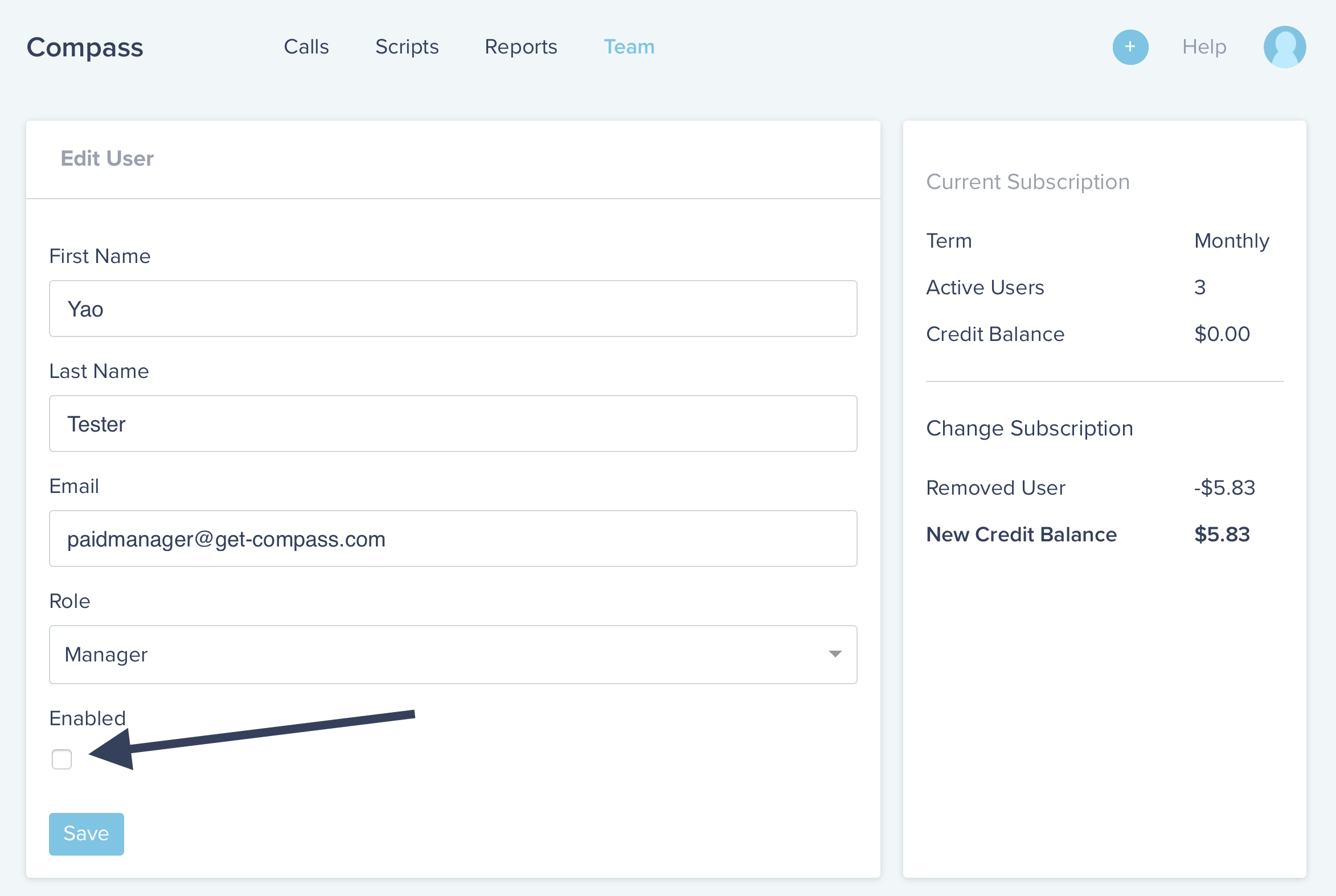 Select the Save button to deactivate the user.
Automatic subscription changes for deactivated users
Note: If you're on a trial account, then the subscription sidebar isn't included on the page.
Compass subscriptions are billed per active user. If you're on a paid subscription (non-trial), then a sidebar with your subscription details will be visible when enabling or deactivating a user.
The sidebar outlines the changes to your subscription if you proceed with deactivating the user. When you deactivate a user, your account is credited a prorated amount based on your billing renewal date.
After deactivating the user the total account credit can be viewed in your account at Profile Menu > Billing.