How to create a workflow
This article outlines the steps to create a complete workflow.
Note: only admins and managers can create and edit workflows.
Start a new workflow
To get started, navigate to Workflows > New Workflow

Provide a name for your new workflow and select a category, then select the Continue button.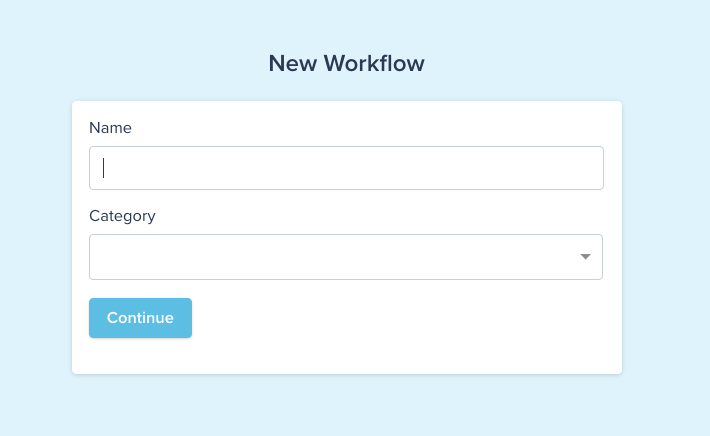 Create the workflow sections
After completing the basic workflow details, you'll gain access to the workflow editor. From here you could select the Create First Section placeholder to get started creating a section.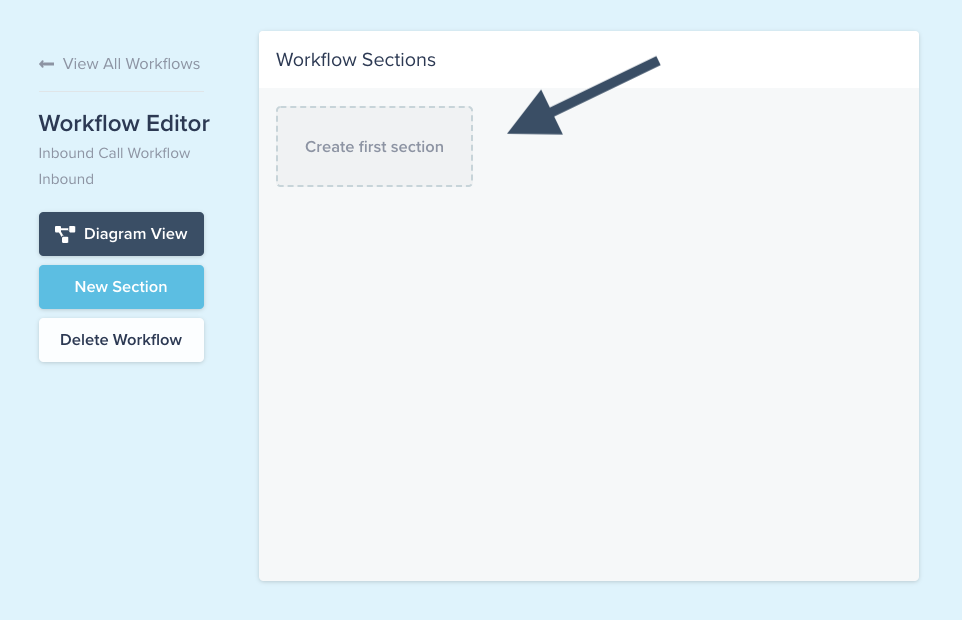 Sections and their answers are the individual components that when linked together make up a complete workflow. You should now see the section editor.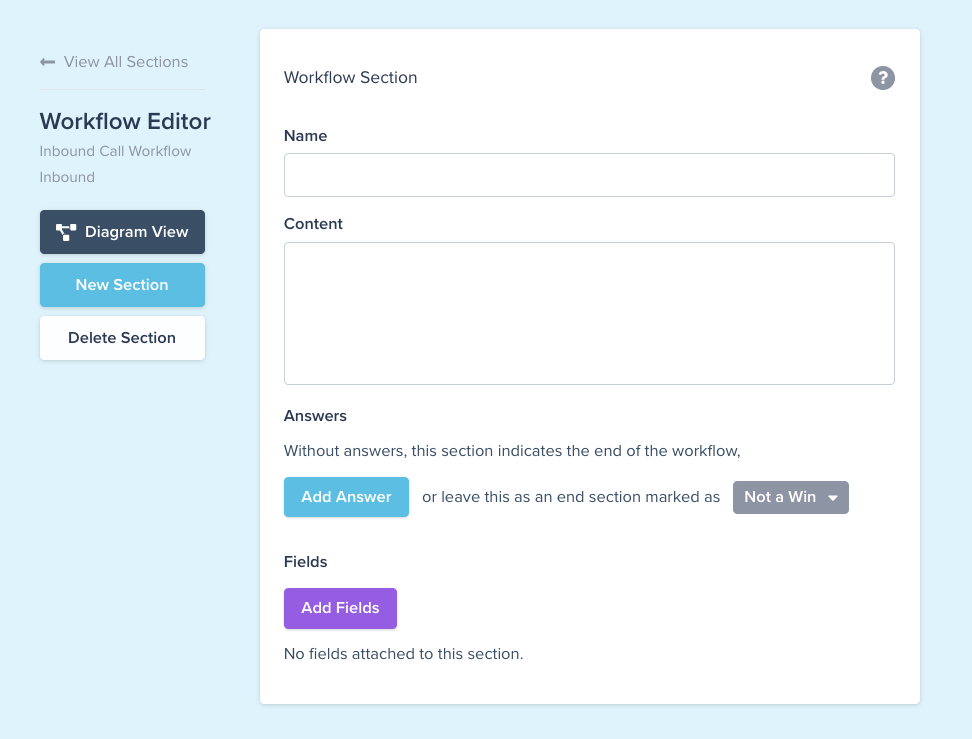 To learn more about each part of the workflow section editor, we recommend that you read the article Understanding a Workflow Section.
Complete the name and content on the section. Then add answers and attach any fields.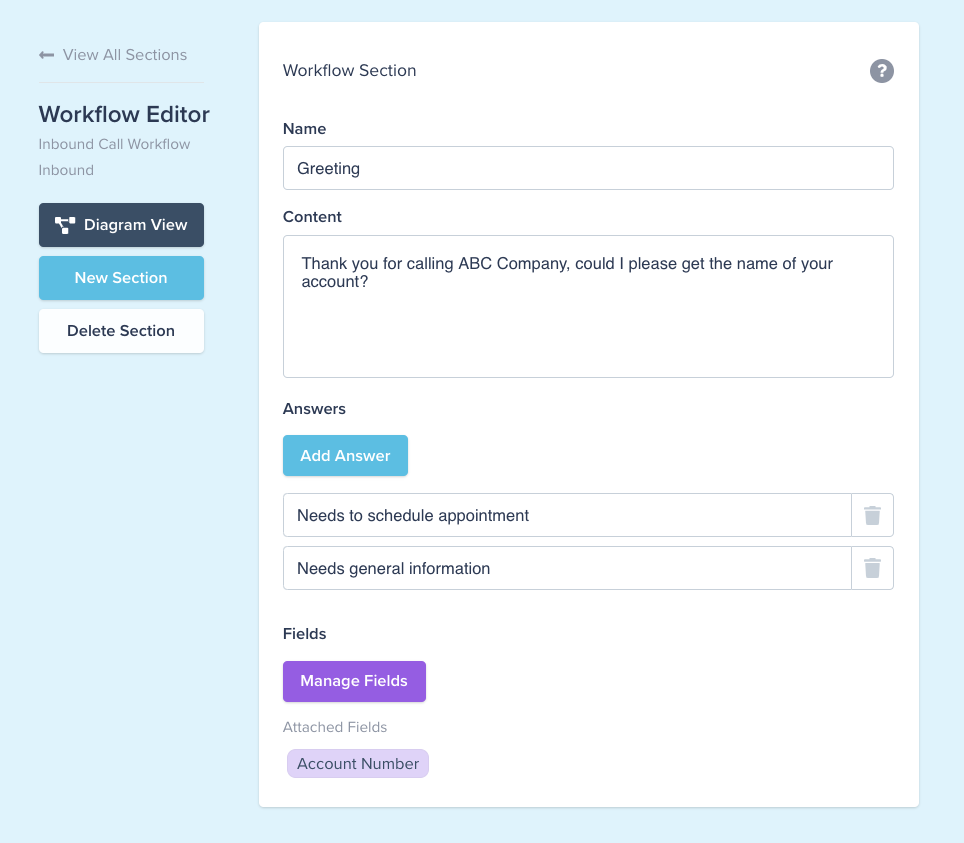 After you've completed your first section, you'll want to continue to create more sections until you have enough to make up your entire workflow.
Use the workflow diagram
To switch to the diagram view, select the button on the section sidebar labelled Diagram View.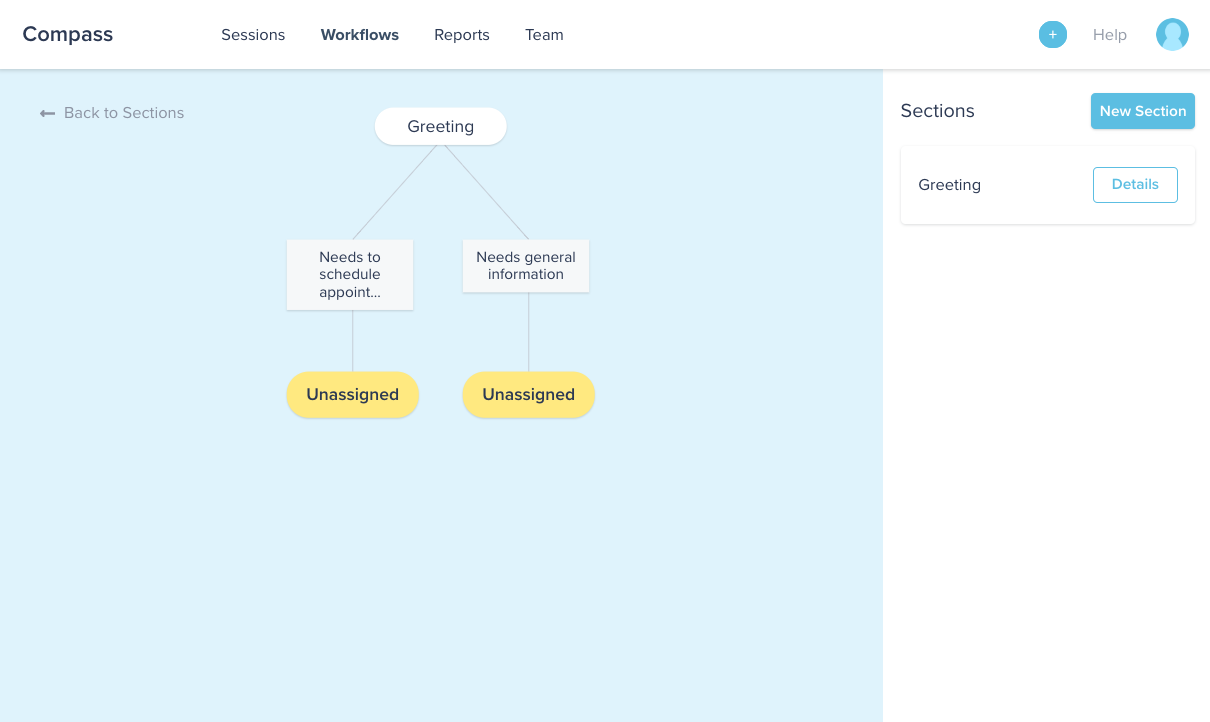 From the workflow diagram, you can continue to create and edit sections, but more importantly, you can link sections to answers to form the workflow.
To link sections to unassigned answers, simply drag a section card from the sidebar to an unassigned section.

For all of the ins and outs on how to use the workflow diagram, we recommend that you read the article, Building the Workflow Diagram.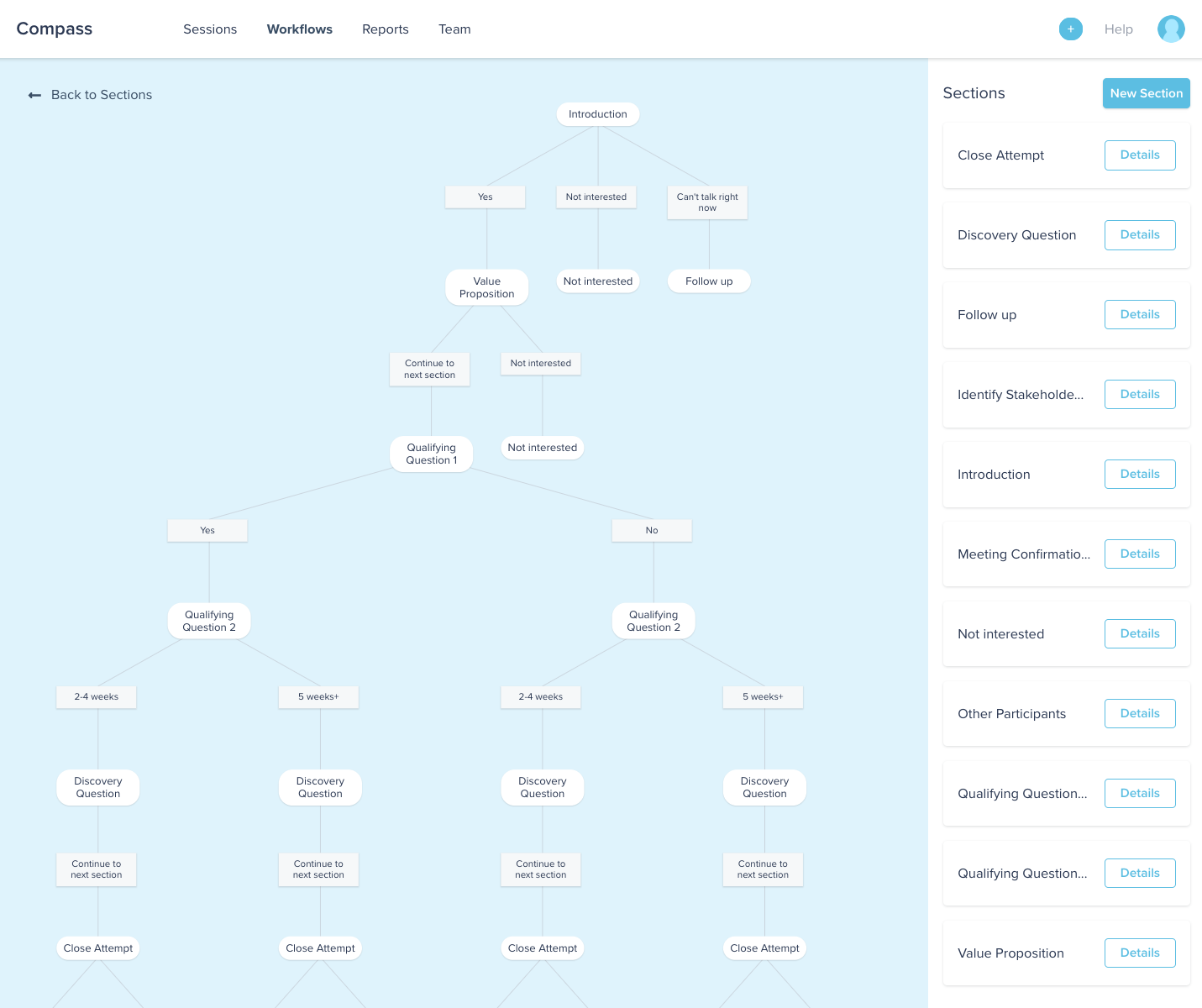 After you've completed the workflow and have no remaining unassigned answers, then you can use it. Next, we recommend that you read the article on Using Workflows.