How to delete a workflow
This article outlines how to delete a workflow and all of its sections and answers. Deleting a workflow will not affect any completed session records.
Note: only admins and managers can delete workflows.
Select a workflow to delete
To get started, navigate to Workflows

Then choose the workflow that you want to delete.
Delete the workflow
Select the Delete Workflow button listed on the workflow editor sidebar.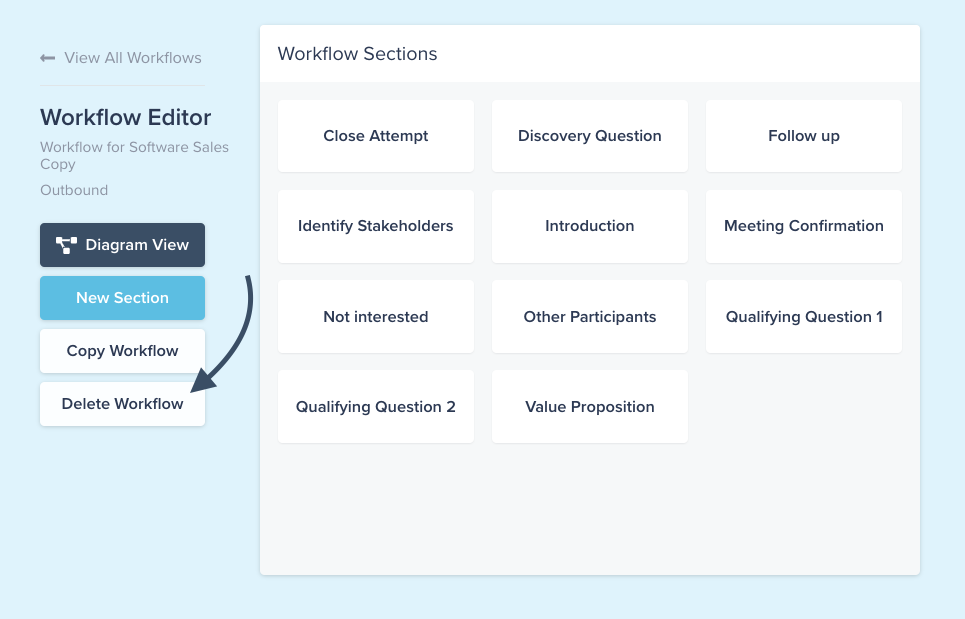 Once selected, you'll see a prompt that will ask you to confirm that you wish to delete the workflow. Keep in mind that deleting a workflow is permanent.